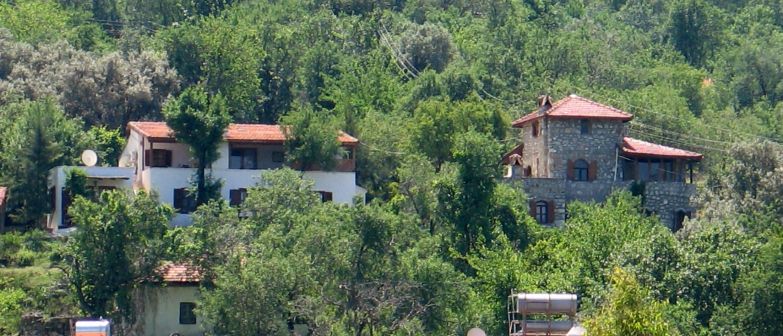 | | |
| --- | --- |
| Villa Manzara offers the convenience of your home yet the luxury of a hotel. Unbeatable sea view from the two villas is available from each room as you lounge in your chairs specially designed on the wooden terrace of balconies to watch the nearby village, peak of the mountains or flickering sea. Each unit is fully-equipped for your comfort. You will enjoy the privacy and exclusivity as you start off your day with a breakfast or read a book while sunbathing on your terraces. You can relax or your children can play in the bubbly jacuzzies set on the terraces with a breathtaking view, or lay back in hammocks while watching squirrels and birds. | Villa Manzara, evinizin rahatligina sahip, ama bir otelin konforunu da sunan bir tesisdir. Marmaris'in Selimiye köyünde, 2-3 kisilik küçük ya da 5-6 kisilik büyük ünitelere haiz villalarimizda sizleri agirliyoruz. Villanizin essiz deniz manzarasinin, daglarin ve köy yasaminin keyfini, ahsap teraslarinizdaki özel yapim sezlonglariniza uzanararak sürebilirsiniz. Kahvaltinizi yaparken ya da pergolali teraslarinizda güneslenirken, kitap okurken sessizligin ve özel yasaminizin tadini çikartabilir ve hamaklarinizda sallanarak kuslari ve sincaplari seyredebilirsiniz. |
Stunning sea views of the Selimiye Bay from the terraces of Villa Manzara.
Please Select Language:
Lütfen Dil Seçin:
This website functions best at 1024x768 resolution.
Bu site en iyi 1024x768 çözünürlükte izlenir.